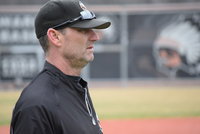 Varsity Head Coach: Bob Riker
A graduate of Brother Rice High School (1985), this 3-sport star played baseball at Central Michigan before being drafted and playing Minor League baseball for the Detroit Tigers. He returned to Brother Rice and worked as an assitant coach under Ron Kalczynski in 1991, one year before the Warriors won their first State Title.
Riker, fresh off of his Minor League career, had plenty of velocity to challenge the 1992 squad on a day-in and day-out. The preparation that he gave to the team on a daily basis proved to be an invaluable part of the team's State Championship run. Bob remained the assitant coach until 1998 when he took over for Coach Kal.
Since then, the Warriors have enjoyed unparallelled success during Riker's 15-year span as the Head Coach. The Warriors have competed in 7 Catholic League Championship games and have won 4 titlesover the last 10 years. Additionally, The team has been to a pair of State Championship games, winning their most recent one in 2008. Riker's overall record since taking over as the head coach is (392-156) (.715 Winning %).  There's a long list of Riker's players who have gone on to play college baseball at schools such as: University of Michigan, Michigan State University, Ball State, and LSU. Riker has helped 34 of his players in the last 12 years move on to play college baseball, including 2 who have played professionally.
Recently DJ LeMahieu (2007) made his Major League Debut with the Chicago Cubs on Memorial Day of 2011.  LeMahieu also posted impressive numbers for the Colorado Rockies in 2012. During his 2nd Major League season, on August 28th, he tied the all-time Major League record for assists in a game when he assisted on 12 plays in a single game while playing 2B against the L.A. Dodgers.
________________________________________________________________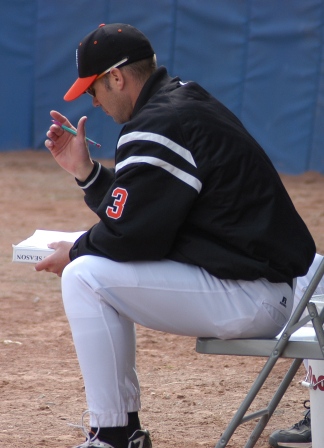 Varsity Assistant Coach: Brian Kalczynski
Brian Kalczynski is a graduate of Brother Rice High School's class of 1994. This 3-sport star excelled at all 3 sports and was given the opportunity to play baseball at the University of Michigan in 1996.Kalczynski played SS and earned the honor of being named U of M's most valuable player during their 1997 Big Ten Championship season.
From there, he coached college baseball for 4 seasons at Central Michigan, U of M, and the University of Illinois. Brian returned to coach baseball full-time at Brother Rice back in 2006. This will be Brian's 9th season as an Assistant coach under Bob Riker. His passion for base-running, charting opponents' tendencies, infield communication, and mental approach to practice/games has proven to be a huge boost for the program.
Brian has worked mainly with the Warriors' infielders during his tenure as a coach.  During that span of time, 9 of the graduating Seniors who started at 2B, SS, or 3B went on to play baseball at a Division-1 University.  His expertise on infield play, technique, and positioning has helped give his players a chance to play at the next level.
________________________________________________________________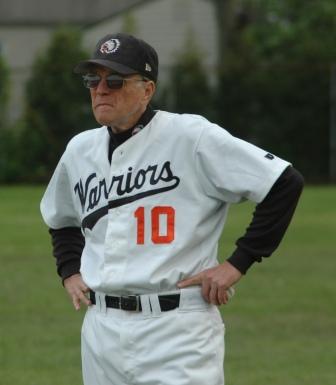 Varsity Assistant Coach: Ron Kalczynski
Coach Kal was the head coach for the Warriors from 1981 till 1997. He helped put the Warriors' baseball program on the map by leading the team to 4 Catholic League Title Games, winning one in 1996. He also led the team to 3 State Championship games, winning 2 of them in 1992 and 1994.
He gave way to former player and assistant Bob Riker in 1998. Coach Kalreturned as an Assistant coach once his sons, Brian and Joe finished their college baseball careers at U of M and Michigan State. Ron's youngest son, Tim was the Captain of the baseball team, and a graduate of the University of Michigan. His daughter Colleen graduated from Marian H.S. (Class of 1999) and played softball at Case Western Reserve University in Cleveland, Ohio.
Coach Kal has been a fixture in the Brother Rice Baseball program. He has a combined 38 years of coaching experience since coming to the school in 1973.